CUPE 3523 Executive Message
Updated June 29, 2022
Hello everyone,
As you may be aware, approximately 95% of BCGEU members voted to strike.  The Government negotiators immediately contacted all Unions and asked for bargaining dates.  CUPE will begin bargaining with the Government approximately September 15 – 18.  This is only Provincial bargaining.  Local bargaining will start after a Provincial settlement is reached or if we are directed by CUPE National to begin Local bargaining.
You may have seen a Survey Monkey in your email (or in your junk email) from CUPE 3523 asking for your personal email addresses.  We will be communicating through personal emails with information about bargaining.  If you haven't responded, please email our office with your personal email address to: [email protected]
The Union agreed to three day postings in order for as many postings as possible to be filled before the end of June.  Postings that were not filled or were vacated throughout the summer will be posted in September.  Because the majority of our members are 10-month employees and are laid off, the Collective Agreement does not allow for postings in July and August.
Because of the Letter of Understanding #6, CEAs will be offered temporary positions to the most senior person on the relief list starting in September.  There will be lots of changes because of Sparkrock through the summer as it is being implemented in July.   If you receive a phone call from HR regarding positions, please ask lots of questions.  There will be training on how to use Sparkrock for all members who are 10 month employees also starting in September.
The CUPE Executive thanks all our members for supporting students, staff, school sites, and the school community.  This was another stressful and busy year and we want to express our deepest appreciation for your tireless work and effort.
Please enjoy your summer!
The list of the 2022-2023 Executive is located on this home page at the bottom.
CUPE 3523 Executive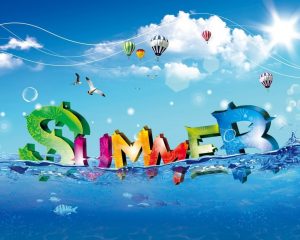 Clerical Assessment Mediation/Arbitration-April 2022
This is a very positive mediation agreement for all CUPE Local 3523 members.
Thanks to all the 27+ members who contacted the Union via emails, phone calls, and in person conversations.  You provided valued input to the Union and the Union's lawyer on the clerical assessment relating your issues, concerns and stresses about the clerical assessment.
This mediation agreement is a positive settlement for all our members who are currently in clerical positions and those applying for clerical positions, including external applicants.
We're very pleased with the mediated agreement between the School District and the Union.
Here are some highlights:
The District will cease using the existing test.

The District removed 22 questions that were discussed between the Union and the Employer.  The new Interim Test will have approximately 60 questions.

 The District will develop, in consultation with the Union, a new clerical assessment.

If members are not successful in passing the Interim Test, they can re-write the test in 3 months rather than having to wait 1 year.  If the District does not implement the new test by September 1, 2022, members can re-write after 1 month.

The District will not require a Union member to write the Interim Test or the New Test when they apply for a position in Appendix A if they are or have been an incumbent in one of the positions listed in Appendix A and successfully passed the trial period; or had previously written and passed the Existing Test, Interim Test or New Test.
Please see Appendix A below:
1. 0201 0401 Library Assistant Clerk Typist
2. 0204 0512 CPS Secretary and Textbook Library Assistant
3. 0401 School Clerk Typist
4. 0403 Clerk Typist -Purchasing
5. 0406 Clerk Typist -Operations
6. 0407 Clerk Typist- Health and Safety
7. 0412 District Career Program Secretary*
8. 0414 Human Resources Clerk
9. 0502 Student Support Services Secretary
10. 0504 Resource Centre Clerk
11. 0510 Computer Admin Secretary
12. 0512 Career Program Secretary
13. 0601 Indigenous Education Program Secretary
14. 0612 District Career Program Secretary
15. 0703 HR WorkSafeBC Claims Clerk
16. 0707 Purchasing Assistant
17. 0709 Learning Technology Assistant
18. 0793 Learning Centre Facilitator
19. 0811 Instructional Leadership & Learning Service Secretary
20. 0814 Human Resources Assistant
21. 0892 Community Partnership Facilitator
22. 0911 Admin Assistant -Elementary
23. 0914 Human Resources lead Assistant
24. 0918 Admin Assistant -Dual Credit
25. 1009 International Educational Program Secretary
26. 1010 Admin Assistant -Secondary
27. 1014 HR WorkSafeBC Appeals Clerk
28. 1016 Student Support Service Dept Admin Secretary
29. 1111 Admin Assistant- Secondary-KSS/RSS/MBSS/OKM
CUPE Information and Bulletins are available for viewing at: https://bcschools.cupe.ca/
Attached are the latest bulletins:
Please read the following information on the Employment Assistance Program.
Please read the attached Letter of Understanding regarding the Vaccine Mandate and Procedure Information
CUPE supports our LGBTQ2+ members.   Below is information posted on the CUPE BC website.  We encourage all members to read the many articles available on their website as well as the statement copied below on the Kamloops Residential School Discovery.
CUPE

 is a proud advocate for 

LGBTQ

2+ rights. Our commitment is to fight against discrimination and hate in our workplaces and in our communities.
Through the work of our Pink Triangle Committee and with our coalition partners, we've helped make strides for 

LGBTQ

2+ people in Canada and internationally.
We work every day to ensure our 

LGBTQ

2+ members can work in a discrimination and harassment-free environment.
CUPE BC Statement on Kamloops Residential School Discovery
CUPE BC President Karen Ranalletta today issued the following statement on behalf of the CUPE BC Executive Board.
The discovery last week of a mass burial site containing the bodies of 215 children at the former Kamloops Residential School is a terrible but important reminder that Canada's racist and genocidal approach to First Nations peoples is not a relic of a distant past. The residential school system, which was designed to strip Indigenous children from their families, and then eliminate their language, culture and history, continued to operate until 1996.
Our hearts go out to all survivors of the residential school system, and particularly to members of the Tk'emlúps te Secwépemc First Nation, on whose unceded territory the school operated until 1978. To read the statement from the Office of the Chief, click here.
We join with those urging donations to the Indian Residential Schools Survivors Society here.
CUPE BC is urging all local governments across the province to lower flags to half-mast as an act of mourning and solidarity. We also join the BCTF in urging school boards to lower flags to half-mast at all schools in B.C., and we're calling on all educators, support staff and students to wear orange from May 31 – June 4 as a form of reconciliation with Indigenous people. We encourage all members, regardless of sector, to wear orange as well.
We also urge all employers, regardless of whether in the public or private sectors to demonstrate their solidarity with survivors—if your workplace or business displays a flag, please lower it to half-mast.
To Indigenous CUPE members: we can only imagine the pain and trauma this news has caused, or reawakened. If you need help, the National Indian Residential School Crisis Line is available 24 hours a day at 1-866-925-4419.
CUPE BC is committed to reconciliation with Indigenous people, and we encourage everyone to learn more about the horrific residential school system in Canada. The National Centre for Truth and Reconciliation has excellent resources here. Specific information about the Missing Children and Burial Information can be found in the 94 Calls to Action of the Truth and Reconciliation section 71-76.
Finally, non-Indigenous members in particular are encouraged to begin—or to continue—taking steps toward reconciliation. Indigenous people whose children were stolen want proper burials for their children; bring the children home.
.
June14th, Tuesday Evening General Meeting
June's CUPE General Meeting was held on Tuesday Evening, June 14th at Hollywood Road, Room 2 – 5:15 p.m. as well as via ZOOM.
An email was sent to ALL CUPE with a link attachment to sign up for the meeting.  Sign up was through SD23 Dashboard/Workshop Tile/Login.  Only those members registered were able to attend.
2019-2022 Collective Agreement
Click on the link below to view the 2019-2022 Collective Agreement
Public Education Benefits Trust (PEBT)
PEBT Civil Litigation Bulletin - January 6, 2021
Please click on the link below to read the PEBT bulletin.
CUPE BC will be hosting a series of information webinars for CUPE members on the Plan Partners BC Municipal Pension Plan Redesign changes.
Please read the information in the link below for further details.
SIA Fund in Effect as of July 1, 2020
Attention CEAs,
The Union has received a few phone calls from CEAs who have attended staff meetings at their schools and thought they were being paid to attend the meetings because of the SIA (Service Improvement Allocation) Fund.
The SIA Fund does not take effect until July 1, 2020.  The fund will only cover 1 staff meeting per month up to one hour held outside of school hours.
For other departments, please also note that the date the SIA Fund takes effect is July 1, 2020.
Changes to MSP
UPDATED: December 11, 2019
The following MSP information is from the School District and was emailed to ALL STAFF today just to give you a heads up about the changes in MSP and the new process.  This new process will start in 90 days and SD23 will email  information to ALL STAFF closer to that date.  Until then, all changes are made through the Payroll Department at SD23.
Last Friday, all employees received an email to inform you that the District processed your last MSP premium deduction in November 2019.
To further explain, MSP premiums will be eliminated January 1, 2020, however the MSP program will continue to provide provincially insured health care benefits for eligible BC residents.  Those employees with existing MSP coverage do not need to re-apply.
The District plans to cancel their Group MSP Plan in the coming weeks but the process will take up to 90 days to complete.  As our District's Group Plan is cancelled, the 
Ministry of Health and Health Insurance BC (HIBC) 

will automatically transfer you and any existing dependents to a self-administered MSP account.  Until you are notified, contact the District's payroll department for any changes.
As HIBC begins this transfer in the spring, each individual will be notified and will become personally responsible for keeping their individual MSP accounts up to date.
• Update your personal information, or information for other individuals on your account (including name, date of birth, or gender);
• Add and/or remove a spouse (including Common-law) or child(ren); and/or
• Update your status in Canada (e.g.: obtain a new work permit, study permit, or confirmation of permanent residence).
More Information:
1 – Questions re: your MSP coverage, visit www.gov.bc.ca/MSP or contact HIBC (1-800-663-7100);
2 – To request an MSP Account Confirmation letter that will verify MSP enrolment status for one or more individuals on your MSP account, visit: www.gov.bc.ca/confirmMSPaccount;
4.  Changes on your personal MSP form are no longer made by the District.  Members log in and make their own changes.